To quote everyone's favorite ogre, "Ogres are like onions. Layers, onions have layers." – Shrek.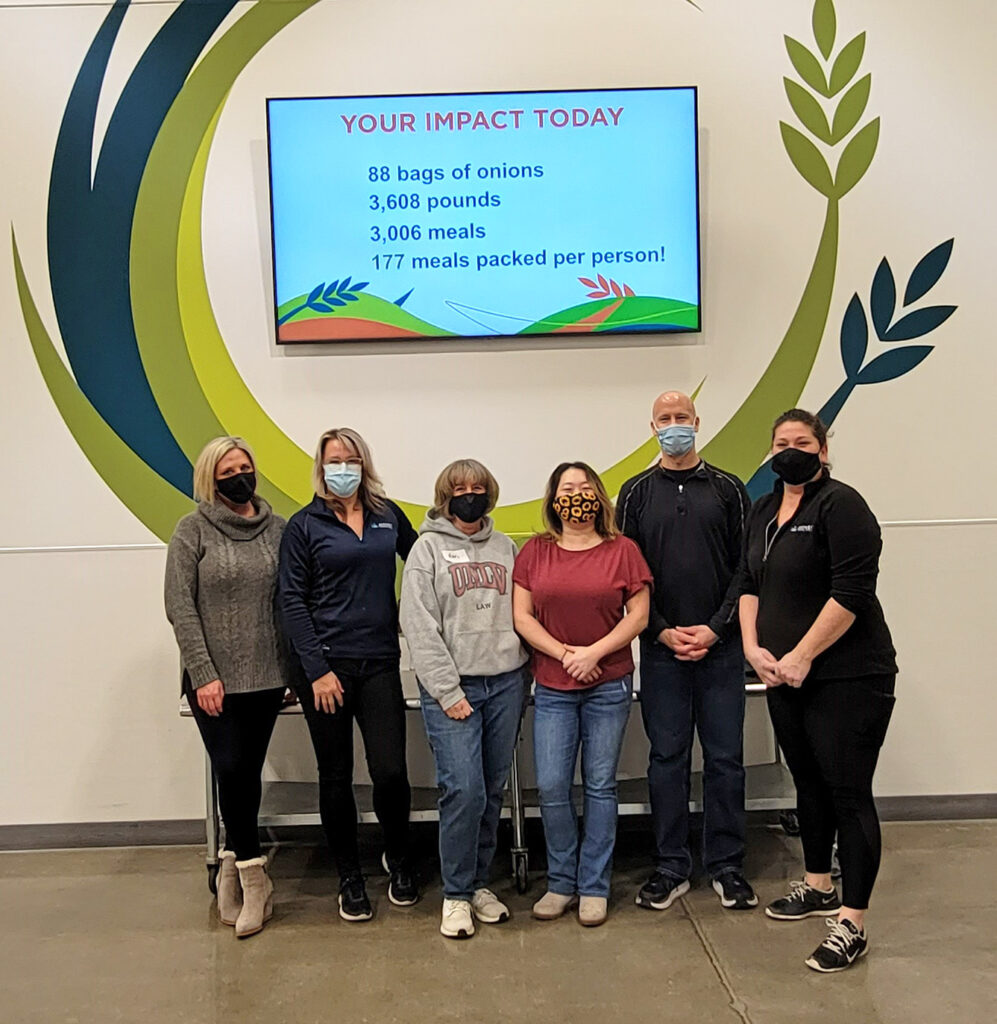 It's so gratifying when we can partner with such amazing local organizations like Second Harvest Heartland and do just that. At Second Harvest Heartland, they believe no one should ever go hungry, as our region produces more than enough food for everyone. Second Harvest was created in 2001 after joining their MSP and St Paul organizations to bring 44 years of history together! Second Harvest is one of the nation's largest hunger relief organizations and we at Midwest Staffing and KeyStaff Professionals are proud to be able to partner with them!
So, why onions? Well, just like we have layers at Midwest and KeyStaff, so did Second Harvest that fateful night in January! I mean, literally bags and bags of ONIONS that were donated by local farmers that were as tall as our shortest person on the team. In 2.5 hours, we went through 88 bags of those wonderfully, layered vegetables, or 3,608 lbs. CRAZY! If that doesn't get your socks knocked off, well, all our onion sorting powers provided 3,066 meals to deserving families and broken down each person that night contributed 177 meals, so we all worked up some sweat!
Second Harvest offers many volunteer opportunities to the community, and they make it incredibly easy to join and give back. If you would like to learn more about them, donate, or sign up to volunteer you can visit their website at: https://www.2harvest.org/about_us/